Professional and Reliable Bail Service
Don't let the complexities of the legal system hold you down. Get in touch with the professionals at AA Fast Bail located in Moses Lake, WA, and we'll help you with all your bond requirements. You can get fast and reliable bail bond service for a fee as low as 5%! We're the only bail bond company with our main office located in Grant County, so get in touch with our professionals without delay for your bail-related needs!
Get our highly experienced professionals to handle your bail requirements
Most of our clients are out within an hour, so you can trust the reliability and consistency of our service.
Get in touch with our head office in Grant County.  We also have a branch office in Okanagan, located directly across from the jail.
We're available around the clock to answer any question you might have.
Call us now to arrange for bail by phone or fax! Get in touch with us and we'll work out a payment plan for you.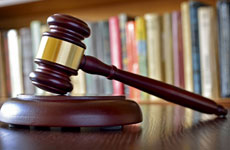 Your trusted bail bond service provider, serving Central Washington
Grant County
Benton County
Franklin County
Okanogan
Colville
Yakima
Douglas County